Walter Anderson
Class of 1994
Chairman & CEO, Retired Parade Magazine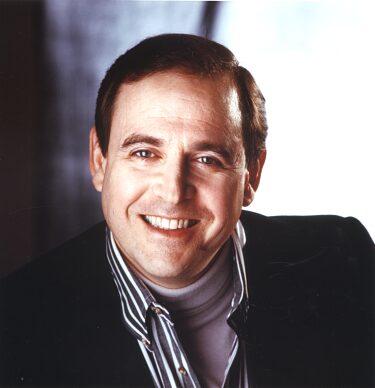 Walter Anderson, who defines dignity as the "ability to be ourselves," grew up with more fear and anxiety than dignity. Encouraged and protected when possible by his mother, Anderson often received beatings at the hands of an alcoholic father who, being illiterate, perhaps was unable to deal with the fact his young son could read and he could not.
Born in 1944, Anderson grew up in a four-room railroad flat on the rough side of the tracks in Mt. Vernon, New York. He was a gifted student, but was disruptive in the classroom. As a result, he was labeled a problem child. He often found sanctuary at the Mt. Vernon library, where he could escape his father's abuse and ridicule. "I read myself out of poverty long before I worked myself out of poverty," he says. "By reading, I could go anywhere, I could be anybody, and I could do anything. I could imagine myself out of a slum."
Six days after his 17th birthday, Anderson joined the U.S. Marine Corps, which changed his perspective, his values, and his life forever. "I was able to develop self-respect, self-esteem, and a belief in noble motives and noble purposes," he says. "I learned about honor and dignity." In 1965, with only a few months remaining to serve on active duty, Anderson volunteered for duty in Vietnam.
Upon his discharge from the Marines, Anderson worked as a laboratory assistant and later as a sales trainee, but he desperately wanted a job where he could write. He talked the editor of the Reporter Dispatch in White Plains, New York, into hiring him as a reporter for $90 a week. At the same time, he took classes at Westchester Community College and graduated two years later at the top of his class of 600.
After one year with the Reporter Dispatch, Anderson was named night city editor. He also enrolled at Mercy College, where he was awarded a full scholarship. He graduated valedictorian of his class with a degree in psychology.
In 1973, Anderson became the editor and general manager of the Standard Star in nearby New Rochelle. Under his leadership, the paper won several awards. Two years later, he returned to the Reporter Dispatch as editor and general manager. In 1980, he was recruited as editor of Parade. Under his guidance, the magazine's circulation increased substantially.
Anderson is an ardent and articulate advocate for children, and a champion of the cause of literacy. He has served on the advisory boards of Literacy Volunteers of America and National Center for Family Literacy.
Anderson is the author of five books, including Meant To Be, his memoir, and The Confidence Course, based on the course he created at the New School for Social Research in New York. In his daily life, Anderson lives by the following seven rules: accept your responsibilities, commit to high ideals, practice tolerance, be brave, love someone, be ambitious, and smile.