Robert H. Abplanalp *
Class of 1971
Chairman and President Precision Valve Corporation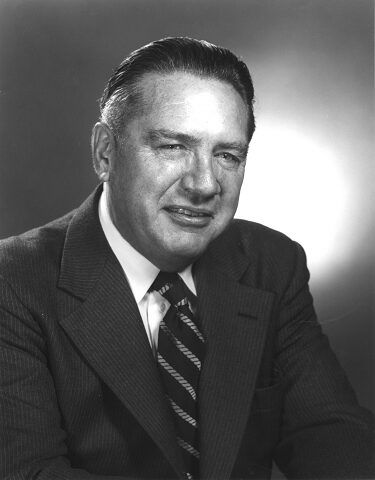 Bob Abplanalp was born in New York's Bronx in 1922 to Swiss immigrant parents. His father was a machinist. Abplanalp attended local schools and later enrolled in Villanova University to study mechanical engineering. He left school to open a small machine shop that supplied the Allies during World War II. In 1943, he joined the U.S. Army and served in Europe.
After the war ended, Abplanalp went back to his machine shop, but he found it $10,000 in debt. He worked hard to make it profitable. Three years later, he designed the first workable aerosol valve that could be inexpensively mass-produced. This device would soon be used by millions of people.
Abplanalp and two partners founded Precision Valve Corp. In 1968, he bought out his original partners and became the sole owner. Precision Valve then became an industry leader, producing two billion aerosol valves annually. Abplanalp expanded the company into a global operation with headquarters in Yonkers, N.Y., and factories in 16 countries.
Abplanalp received an honorary doctorate from Villanova and the title of "Packaging Man of the Year" by the Packaging Education Foundation. He served on the boards of both Fordham Preparatory School and Manhattan College.
"The most important thing is your self-respect," Abplanalp once said. "It doesn't matter what people think about you, but what you think about yourself."