Paul Anthony Novelly
Class of 2000
2018 Norman Vincent Peale Award Recipient
Owner St. Albans Global Management
Owner Apex Oil Company and AIC, Limited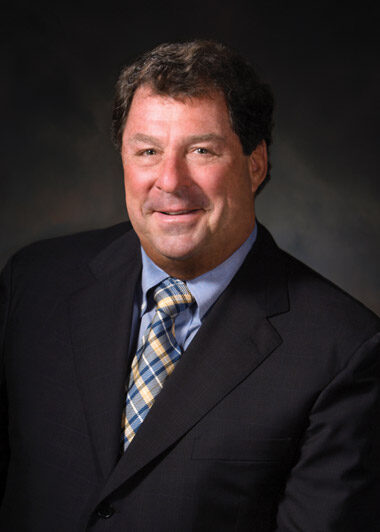 Paul Anthony "Tony" Novelly was born in St. Louis, Missouri, in 1943, the oldest of three children in his family. Novelly's sister, who had Down syndrome, had a heart defect and died during surgery when she was 11. The family lived in a low-income section of St. Louis called "Dogtown," and they all shared the apartment's only bedroom.
Novelly's father made his living as a printer and became manager of a printing company. "I thought my dad was the greatest guy in the world," says Novelly. "He worked hard, but never made much money." Novelly's mother was raised in the hills of Arkansas, where she picked cotton as a child. Neither of his parents graduated from high school.
When asked about his childhood years, Novelly says, "Even though there was much love, we also had some turmoil. After my sister's birth, we all pulled together to meet her special needs. She was a blessing to us because she was so innocent, sweet, and loving. We would forever miss her."
Novelly began working when he was only seven. His first job was at a confectionery, stacking bottles and sweeping floors. When he was 12, he still worked after school and summers at the confectionery, but he also mowed lawns. When he was 14, the family moved to a small three-bedroom house in a suburb of St. Louis. He caddied at a golf course until he was 16, and then he went to work in a grocery store for the next six years. His first job at the store was bagging groceries, but by the time he left, during the second semester of his senior year in college, he was the store's manager of customer service.
Novelly had no real mentors growing up, but he did have a cousin he revered who attended the Christian Brothers College in St. Louis. Thinking it might be a good idea to follow in his cousin's footsteps, Novelly paid the tuition to Christian Brothers himself and took buses and hitchhiked to the school each day. "I didn't dream big dreams as a child," says Novelly. "I just wanted to have enough money to live comfortably, and I knew education was the key to that sort of life."
After high school, Novelly continued working full time at the grocery store and paid his own way through St. Louis University. He graduated in 1965 with a degree in finance and began working for Shell Oil Company in its credit card department. Novelly had 14 jobs in four years with Shell, gradually moving into supervisory positions. His next promotion would move him from Chicago to New York, but Novelly, who was now married with one child and another one on the way, wanted to return to his family in St. Louis. He turned down the promotion and accepted a job with Apex Oil, a young independent oil company headquartered in St. Louis.
He moved quickly through the ranks and became skilled at investing the company's large profits. In 1978, he decided he should either buy the business or leave. He invested all he had into a 10-year partnership with the other owner. "Everything I had was on the line, but I felt I was in a strong position because I had built or bought all our current assets," he says.
What Novelly could not predict, however, was the deregulation of oil, which caused the price of oil to fall from $36 to $10 a barrel by 1986. At that point, Novelly had built a huge organization that was the second-largest private company in the world. Banks shut off his credit and on Christmas Eve 1987, Apex Oil was put into bankruptcy. He had 77 companies under the umbrella of Apex Holding Company and 52 of those declared Chapter 11 overnight.
Determined to see his company through the crisis, Novelly sold off some real estate holdings and other assets. With 30 companies remaining, he began paying off his $40 million debt. What was supposed to take him 10 years took only 5. Apex is involved in the trading, refining, storage, marketing, and transportation of petroleum products. Novelly also controls AIC Ltd, a Bermuda-based oil trading company.
"It takes as much energy to think big as it does to think small, so most times I try to do things big," Novelly says, "You also have to try to make good decisions. We are all victims of every decision we have ever made."
Honored by his Horatio Alger Award, Novelly says he has great respect for the Association's members and what they represent. He feels that the opportunity and hope offered to the National Scholars will be the key that opens doors. "Education is the ticket to a great start, but only determination and endurance will succeed," he says. "There is no substitute for hard work. There are no shortcuts."