Lawrence A. Appley *
Class of 1971
Chairman American Management Association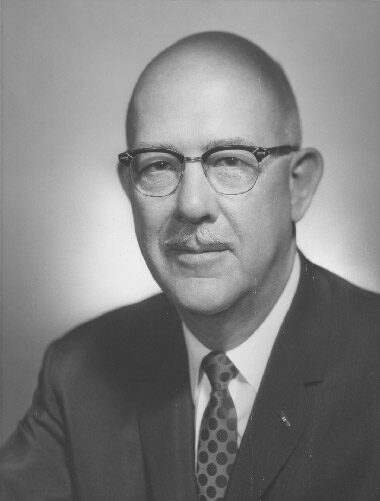 Born in 1904 in Nyack, New York, Lawrence Appley was the son of a Methodist minister who preached in small rural villages. Appley attended Mt. Hermon School in Northfield, Massachusetts, on a scholarship and worked his way through Ohio Wesleyan University as a cafeteria helper, truck driver, and motorcycle policeman. He still had to take a year off to accumulate some funds while he taught in a one-room school in Mahopac Mines, New York, and worked as a New York City streetcar conductor.
After graduating Phi Beta Kappa, Appley taught at Colgate University before holding executive positions at Mobil Oil, Richardson-Merrell, and Montgomery Ward. Appley headed the War Manpower Commission during World War II. He became president of the American Management Association in 1948 and served as chairman from 1968 to 1974. Upon his retirement from AMA, after 44 years in management, the association issued an audiocassette series, "Appley in Action." He also started Operation Enterprise, a program for high school and college students in Hamilton, New York.
During his career, Appley served on more than 35 boards, including those of Nabisco, Standard Oil, Montgomery Ward, Oneida, Colgate University, and Ohio Wesleyan University. He wrote several books including Management in Action, Values in Management, The Management Evolution, A Manager's Heritage, Formula for Success: A Core Concept of Management, Manager Manpower Planning, and The Power of Positive Action.