Joseph Neubauer
Class of 1994
2013 Norman Vincent Peale Award Recipient
Former Chairman of the Board and C.E.O Aramark
President Next Egg Group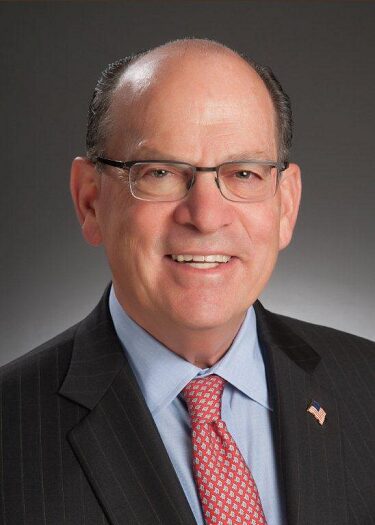 Joseph Neubauer's parents fled Nazi Germany in 1938 to start over again in what is now Israel, where Neubauer was born three years later. Neubauer was not yet 15 when his parents put him on a boat for the United States in the hope that he would have more opportunities for education and a career. He did not know when he would see his parents again. The only English he spoke had been learned from watching John Wayne movies. "I was alone but very excited about this new country," he says. "It was all very mysterious and strange. We docked at night just outside New York Harbor and I could see the Statue of Liberty in the distance. I looked at that statue as we steamed past it in the morning and told myself I was determined to make it."
With a lot of hard work, the support of an aunt and uncle, and the encouragement and guidance of his high school principal and a special English teacher, Neubauer conquered the cultural and language barriers. He worked after school and weekends in his uncle's roadside store and dedicated himself to his studies. Upon graduation from high school, he entered Tufts University. He majored in chemical engineering and worked as a waiter in his fraternity to pay his way through school. His economics professor nominated him for a scholarship to the University of Chicago Business School.
After earning his MBA, Neubauer joined Chase Manhattan Bank to learn finance. He rose rapidly through the ranks and, at the age of 27, became the youngest vice president in the bank's history. In 1971, Neubauer left Chase Manhattan to join PepsiCo. He became the youngest treasurer of a Fortune 500 company and was later promoted to vice president. In 1979, he joined ARA Services as executive vice president of finance and development, chief financial officer, and a member of the company's board. Within two years, he was named president; in 1983, he was elected CEO.
Neubauer is credited with fending off a hostile takeover bid in 1984 by coordinating a management buyout that resulted in management ownership of 40 percent of the company. In 1994, the company changed its name to Aramark. From 1995 to 1999, it expanded its reach through key acquisitions. After 17 years in private hands, Aramark returned to the New York Stock Exchange as a public company in 2001. Fortune magazine named Aramark one of America's 100 Most Admired Companies in 2001, 2002, and 2003.
Neubauer credits his education, hard work, and mentors in his life for his success. "It has been my honor to serve on the Horatio Alger Board of Directors and as chairman of the Capital Campaign/Public Outreach Committee," says Neubauer. When asked for his advice to youth, he says, "Get as much education and as broad an education as you can. Education is the basis for everything. Set your sights high, invest in others, and allow others to invest in you."