John W. Rollins, Sr. *
Class of 1963
1998 Norman Vincent Peale Award Recipient
President Rollins Leasing Corporation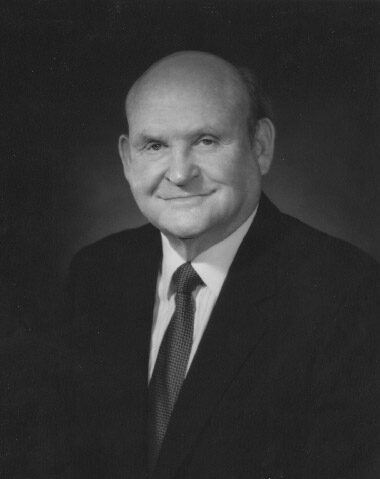 John Rollins was born in Keith, Georgia, in 1916. His father was a farmer and his mother was a schoolteacher. Rollins attended a one-room schoolhouse nine miles away from his home. At the age of 12, he assumed much of the duties on his family's 80-acre farm because his father suffered a stroke.
After high school, Rollins continued his education through correspondence courses and night school. He borrowed $10,000 to open a car dealership in Lewes, Delaware, which later gave him the idea to lease trucks. In 1947, Rollins and his older brother, O. Wayne Rollins, founded Rollins Broadcasting, which expanded into television in 1956.
By 1984, Rollins, Inc. had become so diverse that its owners spun off two new companies: Rollins Communications and RPC Energy Services, Inc., which were traded on the New York Stock Exchange. Rollins Truck Leasing Corp. was sold to Penske Truck Leasing in 2001 for $754 million.
Rollins served as lieutenant governor of Delaware from 1953 to 1957.