John Paul DeJoria
Class of 2004
Co-Founder & Chairman John Paul Mitchell Systems
Co-Founder, Chairman Emeritus Patrón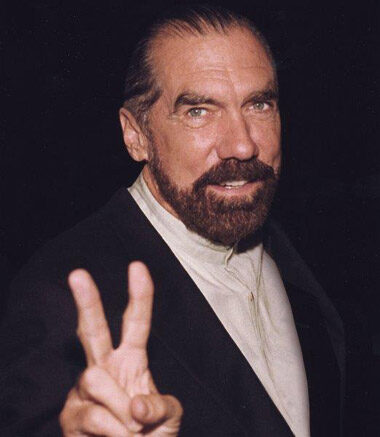 Born in 1944 in Los Angeles, John Paul DeJoria was the son of immigrants; his father came from Italy and his mother from Greece. They divorced before he was two, and DeJoria's mother supported herself and her two sons by making hats. They lived in a very small, one-bedroom house, but DeJoria says it was a good life.
At the age of nine, DeJoria began working to help support his family. His first job was selling greeting cards door to door. Later, he and his brother got paper routes for the Los Angeles Examiner. Throughout his childhood, DeJoria gave all the money he earned to his mother.
Still, life on the streets of East Los Angeles was rough. DeJoria joined a gang in his youth. Although he never got into any real trouble, his involvement did little to improve his reputation. In high school he was voted "least likely to succeed." He even had a business teacher tell him that he would fail in any business he attempted. But DeJoria's positive attitude kept him from taking such criticism to heart. He continued to help his family financially, working as a gas station attendant, a janitor, and a delivery boy. He also had a job in a machine shop and wrapped hangers for a dry cleaner. He graduated from high school in 1962 and joined the U.S. Navy.
Upon his honorable discharge, DeJoria still did not have enough funds to attend college. A natural-born salesman, he took a job selling encyclopedias door to door. Five years later, he became the circulation manager for Time, Inc. From there, he went to work for Redken as a sales representative. Within six months, he was made a district manager, and a year later, he became national manager of two divisions. After nearly five years on the job, his management philosophy began to differ from that of his employer. Even though his divisions were successful, his methods did not tow the company line so he was fired.
DeJoria became a management trainer for a pharmaceutical firm that was entering the beauty industry. Even through the company's sales rose dramatically, DeJoria was fired because he chose not to socialize with upper management. Next, he was hired by a hair care product company to build sales. Revenues tripled in his first year, but he was let go because he was costing too much in commissions. Finally, after a year as a professional beauty industry consultant, he and his friend Paul Mitchell, a hairdresser, decided to combine their skills. In 1980, they launched their own hair care product company. They began with $700, some of which DeJoria borrowed from his mother.
After starting his business, DeJoria lived in his car for several weeks and spent only $2.50 a day on food. He had no money for advertising and had to rely on himself to promote products he believed were the best available. The selling skills he honed as an encyclopedia salesman aided him in getting his product accepted in one salon after another until John Paul Mitchell Systems products were available in more than 90,000 salons and distributed in 82 countries. In 1989, DeJoria co-founded Patron Tequila, the world's top ultra-premium tequila. Since then, DeJoria has been involved in various natural gas and solar energy ventures.
DeJoria believes that to be successful, one must never give up. "I look upon the misfortunes in my life as blessings because they got me to the next step," he says. "I was fired from many jobs, but I never lost faith in myself and my abilities. When others see how much you believe in yourself and what you are doing, they are motivated to put their trust in you."
He adds that success is the progressive realization of a worthy ideal. "Your ideal should be to always do your best and to be the best at what you do," he advises. "If you are a janitor, you should be the best janitor there ever was. That is success." He also believes in the Golden Rule. "Treating others the way you want to be treated gives great satisfaction. My advice is to do your best and treat others with respect at all times, not just when someone is watching you. To me, character is what you do when no one is watching."
DeJoria believes that the American dream is out there. "You just have to put forth the effort and the energy," he says. "Whatever you do, if you do it better than anyone else, it's amazing how things just start falling your way. We all have a responsibility to make the world a better place in which to live. The measure of my success is not in the profits of my company, but rather by the worldwide good I accomplish by investing my time, money, and influence in human and global pursuits."