Charles R. Anthony *
Class of 1963
Founder C.R. Anthony Company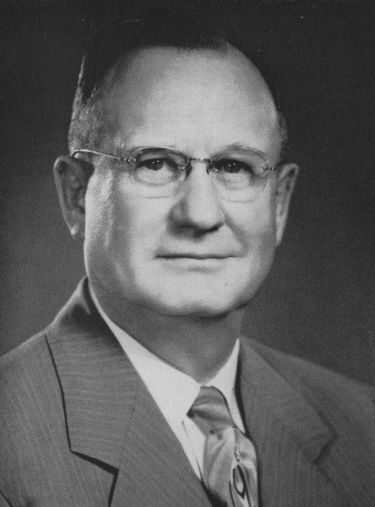 C. R. Anthony was born near Trenton, Tennessee, in 1885. The son of tenant farmers, he was orphaned at age 12, quit school, and worked as a farmhand, a teamster, and a janitor. After saving $25, he moved to the Indian territory of Holdenville (now Oklahoma). With only $2 in savings left, he got a job in a general store that offered no salary but earned him food and a bed in a barn.
A determined young man, Anthony enrolled in a Holdenville business college. His first two business ventures ended in failure, but his third, in 1922, resulted in C. R. Anthony Company. In 1963, the department store chain, comprising 268 outlets in 20 states, grossed $20 million. Anthony was also active in the political arena and served as a delegate to the Democratic National Convention.
Anthony devoted much of his time and effort to civic projects. He established Oklahoma City's United Fund and developed Camp Classen, a YMCA camp.