Bernie Little, Sr.
*
Class of 1994
Chairman Bernie Little Distributors, Inc.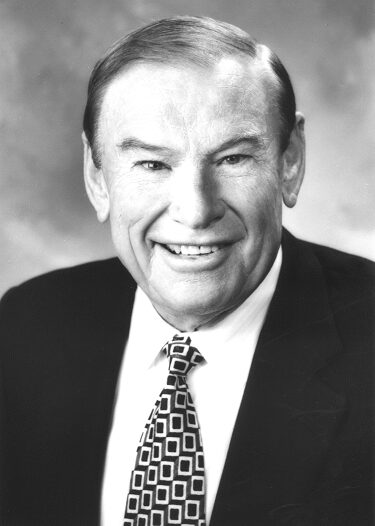 Born in 1926 and raised in McComb, Ohio, during the Great Depression, Bernie Little was forced to leave school in the eighth grade to help with his family's finances. He delivered newspapers and caddied at a local golf course.
During World War II, he joined the U.S. Navy when he was 17. After the war ended, Little pursued his love of flying. He worked as a stunt pilot and eventually bought a car dealership. He also leased airports and sold and leased airplanes.
In 1962, Little became the owner of an Unlimited hydroplane racing boat he called the Miss Budweiser. Over the next 40 years, Little scored the most wins in the sport's history, earning him the title "King of the Boats."
Little's greatest contribution to the sport was the development of the enclosed cockpit, making it safer for pilots to race at high speeds.