Doris K. Christopher
Class of 2006
Founder and Chairman Pampered Chef, Ltd.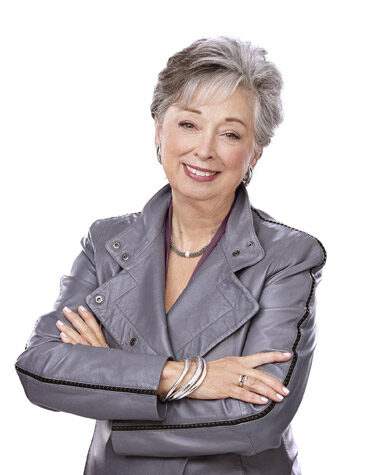 Doris Kelley Christopher was born in 1945 in Oak Lawn, Illinois. Her father was an auto mechanic who worked all his life at a small gas station. Her mother worked in a factory during World War II and then found a position as a typist for a downtown Chicago insurance company. Their home life was simple, and although both parents worked, Christopher and her two sisters felt cared for and loved.
Because her mother did not drive, Christopher's father drove their family to the grocery store once a week. "It was our big outing," she says. On Sundays they attended a one-room mission church at the end of their block. Their world revolved around their small, remote community. Christopher attended a Lutheran school, and by the time she reached high school she had discovered a love of cooking and sewing. She hoped to one day be a home economics teacher; meanwhile, she worked part-time to earn extra money, first as a carhop in a drive-in restaurant and later worked at the Marshall Field's department store.
Christopher graduated from the University of Illinois at Urbana in 1967. She married and taught high school home economics for one year, and then she went to work for the Illinois Cooperative Extension Service, where she taught home economics to adults and 4H youth. Six years later, she became a stay-at-home mother.
Once her daughters were in school, Christopher began to think about returning to the workforce. She had a number of part-time jobs, including teaching sewing at Montgomery Ward, demonstrating major appliances at home shows, and testing new products. Finally, she came up with a simple plan to offer professional-quality kitchen tools directly to consumers through in-home cooking demonstrations. She founded Pampered Chef®, in 1980 in the basement of her suburban Chicago home. The business blossomed into a multimillion dollar enterprise with tens of thousands of consultants worldwide, in 2002, it was acquired by Warren Buffet's Berkshire Hathaway Corporation.
In 2014, Christopher returned to Pampered Chef as chairman and interim CEO to help chart a new course for the company's success. In 2015, she hired Tracy Britt Cool as the new CEO, however, though Christopher remains active in the company as and chairman.
Christopher serves on several advisory boards including those of the University of Illinois Foundation, Opportunity International, and National Bible Association, Feeding America, Direct Selling Association, and Direct Selling Education Foundation.
Christopher has earned numerous awards, including the 2012 BBB Torchbearer Award, given by the Better Business Bureau of Chicago and Northern Illinois for her leadership and dedication to ethical business practices, and the Order of Lincoln Medallion, the recognition bestowed by Illinois to natives or residents of the state. She has also written two books: The Pampered Chef: The Story of One of America's Most Beloved Companies and Come to the Table: A Celebration of Family Life.